Kaylin Stark
Winter session, 2018 – Italy
---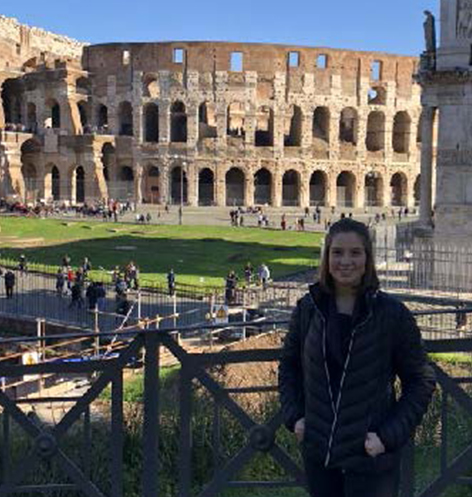 I was given the unique opportunity to explore Italy during the winter 2018 semester on a program through SUNY Buffalo. It was a truly eye opening and unforgettable experience that exposed me to a culture and lifestyle much different than my own.
This program did not include formal lectures in classroom settings. Instead, the professors lectured during the bus rides to our destinations. The group spent 6 days in Naples where we visited Pompeii, Herculaneum, and Paestum. Then, we spent 10 days in Rome where we explored the city, including visits to the Colosseum, the Vatican, and the Pantheon. We were left free time to explore other iconic monuments, such as the Trevi Fountain and Spanish Steps.
I could not be more appreciative for the knowledge I have gained, as well as the memories and friends that I will cherish forever! Going abroad during my time at NCC is just one of the amazing opportunities this school has offered, and I cannot wait to go again! Thanks to Prof. Darren Petronella (Study Abroad Coordinator at NCC) for his help in planning my study abroad experience!