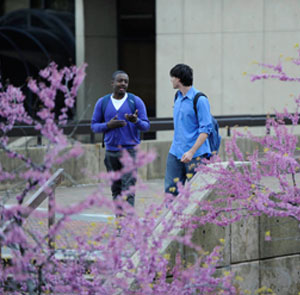 Visit NCC
When you plan to commit your time, energy, and money to something as important as your education, you want to know it's going to be a great fit. After all, a college career is a kind of long-term relationship. Think of your visit as that make-or-break first date.
Come to the Nassau Community College campus.Meet with an advisor for a friendly, one-on-one chat about your educational goals and needs. Ask questions to your heart's content. Get the facts on what Nassau Community College can offer you. This is the single best introduction to NCC, because it's tailored to you. Just email admissions@ncc.edu to request a meeting with an admissions advisor.
Nassau Community College Office of Admissions
Student Services CenterHours of OperationPhone: 516.572.7345Fax: 516.572.9743Email: admissions@ncc.edu
Apply Now If you're ready to begin the admissions process, click on the "Apply Now" link directly above. It will take you to a review of Nassau Community College's admissions and show you how to apply.