Aurora Workman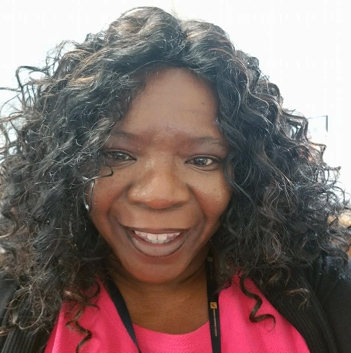 The Alumni Association of NCC (AANCC) has had a wonderful year! Through the collaborative efforts of the NCC Foundation, we are now able to receive online memberships and donations. AANCC added 130 Lifetime members. We presented 18 Scholarship awards, totaling $6, 600. We donated to 11 Nassau Community College fundraisers and three community initiatives, totaling $7,966.97. We initiated Nassau Community College Day at Nassau Coliseum. We hosted two fundraising events, which we hope to be annual: The Holiday Social and the Women's Social and Empowerment Breakfast. We attended three community outreach programs sponsored by Nassau County, which bought awareness to the Alumni Association. The Alumni Association purchased T-shirts for the Radio station with our logo on the sleeve. Because of the Voice of Nassau Community College, 90.3 WHPC, our community outreach has expanded. Our social media pages viewership has increased as well.
The Alumni Association has collaborated with NCC's Applied Learning program by coordinating applied learning activities, programs, and support services that help to build and strengthen communities while bringing the curriculum to life. AANCC has also collaborated with the Safe Center of LI by presenting a back-to-school supply giveaway to community members and students in need.
This year, Lion Tales Radio Show was launched on WHPC. The show highlights proud alumni of Nassau Community College. Lion Tales Radio Show is available as a podcast on Itunes, Android podcasts and Spreaker. Lion Tales is powered by the Nassau Community College Foundation. The show airs every Tuesday at 4:00 p.m.
I am also very pleased to announce that we have filled the Executive Board position seats. Joining the Board are Mrs. Valerie Anderson Campbell, Dr. Corrinne Graham, Dr. Lynnda Nadien, Dr. Subrina Oliver and Mrs. Elizabeth Wellington. We also have an intern, Loni Adeniran, who serves as the Alumni Association's Production Assistant.
General Membership Meeting dates are posted on the website under the heading Alumni Events. The Alumni Association is always looking for committee members and guest for the Lion Tales Radio Show!