PASSION FOR TEACHING.
After earning his PhD in 1984, Psychology Professor Steven Richman spent a few years conducting research on personality characteristics of medical students and physicians at New York Medical College. It was during that time he discovered his primary professional interest was teaching, something he had done a great deal of during graduate school. When he was hired to teach at Nassau in 1990, Prof. Richman says he was
"excited to become part of an institution that would value and nurture my passion for teaching."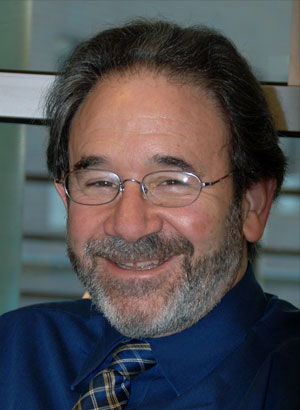 Prof. Richman specializes in educational psychology — a science that focuses on better understanding the factors that enhance learning and teaching. He believes his background in this area, as well as his many years of teaching experience, have been the major influences on his evolution as a teacher.
"I believe that expert knowledge of subject matter is necessary, but not totally sufficient, to make one an effective teacher," he says. "An effective teacher must also possess excellent teaching skills, show genuine enthusiasm for his subject and genuine caring for his students."
That's his approach — as well as the approach of his colleagues, Prof. Richman says. In his department alone, his colleagues' commitment to students extends beyond the psychology classrooms. They have helped to create, or have served as advisors to, a number of student clubs, such as the Psychology Club and the Future Teachers Club. Each year, they also induct students into national honor societies.
"Nassau's professors," Prof. Richman says, "are not only experts in their fields but excellent teachers who are dedicated to their students' intellectual growth and academic success."