NEWS RELEASE
Immediate: October 14, 2011Media Contact: Alicia Steger 516.572.9634Email: alicia.steger@ncc.edu ncc.edu/newsreleases
Nassau Community College Presents "The End of Anger: A New Generation's Take on Race and Rage" Author, Editor & Columnist Ellis Cose November 14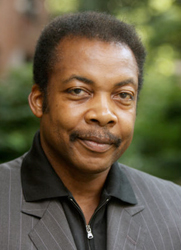 Garden City, NY – The Nassau Community College Cultural Program is proud to present "The End of Anger: A New Generation's Take on Race and Rage" presented by distinguished author, editor and columnist Ellis Cose. The program will take place on Monday, November 14 at 2:00 p.m. in the College Center Building.
Ellis Cose is an author, columnist, contributing editor for "Newsweek" magazine, and a former chairman of the editorial board and editorial page editor of "The New York Daily News." He began his career as a weekly columnist for "The Chicago Sun Times," becoming, at the age of 19, the youngest editorial page columnist ever employed by a major Chicago daily.
Cose's piece "The Rage of a Privileged Class" was featured as a "Newsweek" cover story and his book "A Man's World" was featured in "The New York Times Book Review." He has written many other books, including "A Nation of Strangers;" "The Rebirth of Community Power;" and "Colorblind: Seeing Beyond Race in a Race-Obsessed World." Cose has been a "Weekend Edition" commentator for NPR and served as a columnist and member of the board of contributors for "USA Today." In addition to serving as a columnist, editor and national correspondent for "The Chicago Sun Times," Cose has been a contributor and press critic for "Time" magazine. He has also appeared on "Nightline," "Dateline" and the "ABC Evening News," among other programs.
Among the fellowships or individual grants Cose has received are ones from the Ford Foundation, the Andrew Mellon Foundation, the Rockefeller Foundation and the Aspen Institute. He was also awarded three National Association of Black Journalists first place awards, two Clarion Awards and the New York Association of Black Journalists' Lifetime Achievement Award.
For more information about "The End of Anger: A New Generation's Take on Race and Rage" — which is free, open to the public and accessible to the disabled — call 516.572.7153.
About Nassau Community College Nassau Community College, a division of the State University of New York, is an institution where nearly 24,000 full- and part-time students and almost 15,000 continuing and professional students start and continue their successful journey through higher education. More than 70 fields of study are offered on a 225-acre campus located in the center of Long Island. As the largest single-campus two-year college in New York State, Nassau Community College maintains a national reputation for excellence.
Ref: 1561.10/14/11.182