NEWS RELEASE
Immediate: November 16, 2011 Media Contact:Alicia Steger 516.572.9634Email: alicia.steger@ncc.eduncc.edu/newsreleases
Nassau Community College Names Jorge Gardyn, MD New Trustee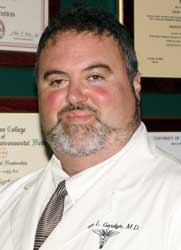 Garden City, NY – Nassau Community College is proud to announce that Jorge L. Gardyn, MD, FACP has been named as a new trustee. Dr. Gardyn was appointed by Nassau County Executive Edward Mangano and the full Nassau County Legislature. His term ends in 2012.
"Dr. Gardyn is a wonderful addition to our Board. His professionalism and dedication to higher education will serve the College well. We look forward to benefiting from his insight and creative energy," said Dr. Donald Astrab, president of Nassau Community College.
Dr. Gardyn is a board certified internist who is currently the Division Chief of Occupational and Corporate Medicine at Nassau University Medical Center in East Meadow. He has been in private practice since 1990, and in 1995 started Island Occupational Medical Resources, which specializes in occupational medical examinations. Dr. Gardyn has been at the forefront of providing quality medical services for the volunteer firefighters of Nassau and Suffolk counties. He is the Medical Director for the Nassau County EMS Academy, the Nassau County Fire Service Academy and the Vocational Educational Extension Board License Practical Nursing Program. Dr. Gardyn also serves as the Vice Chairman of the Nassau County Firefighters Museum and Education Center.
Dr. Gardyn has also been active over the years in the teaching of medical students, residents, nurse practitioner students and physician assistant students, and has clinical academic appointments to Stony Brook University School of Medicine, New York College of Osteopathic Medicine and Touro College of Health Sciences.
"It's a pleasure to serve on the board of an institution that provides so much for its students and for the community, among them our future leaders," said Dr. Gardyn, a resident of Garden City. "Working with President Astrab, the other trustees and the faculty and staff, I hope to help the College maintain and enhance its educational excellence."
About Nassau Community CollegeNassau Community College, part of the State University of New York, is an institution where nearly 24,000 full- and part-time students and almost 15,000 continuing and professional students start and continue their successful journey through higher education. More than 70 fields of study are offered on a 225-acre campus located in the center of Long Island. As the largest single-campus two-year college in New York State, Nassau Community College maintains a national reputation for excellence.
Ref: 1563.10/13/11.182