NEWS RELEASE
Immediate: October 13, 2011Media Contact: Alicia Steger 516.572.9634
Email: alicia.steger@ncc.eduncc.edu/newsreleases
Nassau Community College Presents the 2011 Art Faculty Exhibition November 7 – December 22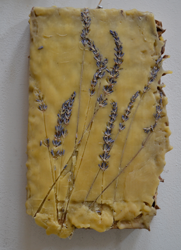 Garden City, NY – The Firehouse Plaza Art Gallery at Nassau Community College is proud to present its 2011 Art Faculty Exhibition, which will run from Monday, November 7 through Thursday, December 22. This year, the exhibition will highlight Maureen Palmieri and Robert Toedter as featured artists. The theme of the show — Borders: Visible and Invisible — reaches across disciplines to define the many borders that we as global citizens observe, react to, become freed from and are limited by.
The 2011 Art Faculty Exhibition is free, open to the public and accessible to the disabled. Artwork will be on display in the showcases in the College Center Building (CCB) and the G Building as well as the gallery. For more information about the show, call 516.572.0619.
About Nassau Community College Nassau Community College, a division of the State University of New York, is an institution where nearly 24,000 full- and part-time students and almost 15,000 continuing and professional students start and continue their successful journey through higher education. More than 70 fields of study are offered on a 225-acre campus located in the center of Long Island. As the largest single-campus two-year college in New York State, Nassau Community College maintains a national reputation for excellence.
Ref: 1562.10/13/11.182