Nassau Community College Opens Latin American Center for Academic Success and Achievement (LA CASA)
Center Highlights Latinx Cultures & Supports Student Academic Success Grand Opening September 26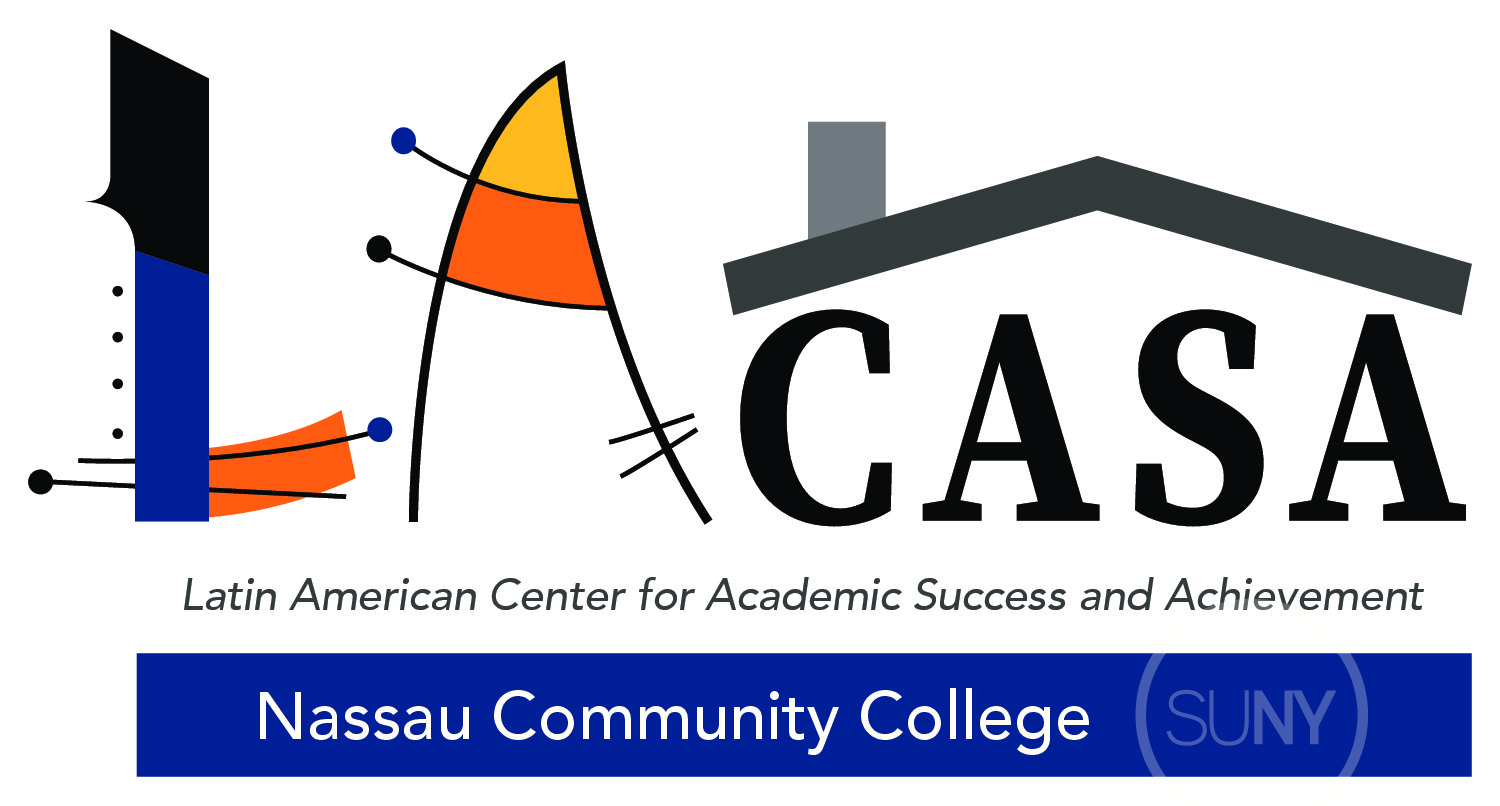 September 19, 2023, Garden City, NY - Nassau Community College opens the first academic and cultural support center focused on highlighting Latinx cultures and achieving student success within the Latinx population. The college will host a grand opening for the Latin American Center for Academic Success and Achievement (LA CASA) on Tuesday, September 26 from 11:45 a.m. – 12:45 p.m. in Building G, Room 257, on the Nassau Community College Campus.
"At Nassau Community College we transform lives through excellent academic and career support with the ultimate goal of providing our students with a college experience in which they feel welcomed and valued as a part of the Nassau community. The Latin American Center for Academic Success at NCC was formed to emphasize a relational educational experience rather than a transactional one. We want our Latinx and minority students to understand that there is a place for them at NCC where their dreams and aspirations are supported," said Dr. Genette Alvarez-Ortiz, Acting Vice President of Academic Affairs.
"As the Latinx student population at NCC grew to 34% the college leadership saw an opportunity to not only acknowledge and welcome our campus' rich ethnic diversity, but most importantly, to encourage our Latinx students to embrace their culture as the asset it is," said Dr. Leonardo Falcon, Founder of LA CASA at Nassau Community College. "LA CASA will be a comprehensive repository of resources that will facilitate students' effective immersion in academia at NCC and beyond. The center will also encourage families and community organizations to actively participate in its efforts to provide our students with an enlightening academic experience while forging their paths toward a successful future."
The LA CASA Grand Opening will provide NCC and the surrounding communities with the opportunity to learn more about the center and how to join the college in its efforts to enhance the academic experience for minority students. Refreshments will be served. Featured speakers will include:
Nassau Community College Chief Administrative Officer Dr. Maria Conzatti
SUNY Assistant Vice Chancellor Zulaika R. Rodriguez-Awoliyi, Program Administrator, Hispanic Leadership Institute
Acting Vice President of Academic Affairs Dr. Genette Alvarez Ortiz
Founder, LA CASA at NCC, Dr. Leonardo Falcon
About Nassau Community College
Nassau Community College, a campus of the State University of New York, provides a comprehensive public college experience designed to transform lives through higher education. Serving 14,000 full-time, part-time and continuing education students, NCC offers more than 80 programs that lead to the associate's degree or certificate. Through on-campus and online offerings, the College educates local and international students, and boasts 160,000 alumni. Situated on 225 acres in Garden City, Long Island, the college grounds reside in historic Nassau County, one of the most desirable locations to live in the United States and an epicenter for business and careers. Since 1959, NCC has earned a nationwide reputation for academic excellence, affordability, and ease of transferability to four-year schools.
Media Contact: Lindsey Angioletti | lindsey.angioletti@ncc.edu | C: (516) 320-0695
ncc.edu/newsreleases
Ref:2268.9/19/23/50