Nassau Community College Opens $31 Million STEM Building
November 16, 2023 Garden City, NY – Nassau Community College, a campus of the State University of New York, has opened a $31 million high-tech academic building that will equip students for rapidly growing careers in Science-Technology-Engineering-Math (STEM) and virtual and hybrid workplaces. A ribbon cutting ceremony celebrating the grand re-opening of the building was held on Thursday, November 16, 2023 and attended by students, faculty, staff, Board of Trustee members, and invited guests including Nassau County Legislator Arnold Drucker.
The three-story building, spanning 61,900 square feet, contains the latest educational technology, STEM laboratories, climate-friendly green roofs and solar panels, and general learning spaces, accommodating more than 2,200 students per day. Nearly 90% of Nassau students will take at least one course in Cluster C before graduating.
The building, known as Cluster C, was constructed in the 1970s. Remodeling began in 2018 but was interrupted by the global pandemic. Funding for the $31 million project was provided by Nassau County with 50% matching funds from New York State.
The building, designed by NV5 architects and constructed by Jacobs and VRD Contracting, Inc., is equipped with 10 classrooms, 12 laboratories, faculty offices, and a planetarium.
A distinguishing feature of the building are "outdoor classrooms," which include an observatory with telescopes, as part of the college's astronomy program, as well as two green roofs, solar panels and a mini wind turbine for environmental and climate studies. The building features small seminar rooms to encourage student/faculty interaction and group projects. Each floor provides a common space for NCC students with comfortable sofas and tables.
Nassau Community College offers more than 80 degrees and certificates in a wide range of professions. Cluster C can accommodate programs in computer science, computer information systems, information technology, mathematics, cybersecurity, civil engineering technology, computer repair technology, construction management, electrical engineering technology, engineering science, and physics, among others. Classes in the liberal arts also will utilize the state-of-the-art learning facility. The college is participating in two National Science Foundation grants to support STEM studies for high school and college students.
The Cluster C building has been selected as the model for future renovations of the college's other Cluster-type academic buildings, which were all constructed around the same time period at the college, in the 1970s, said Phillip Cappello, associate vice president of facilities management. The college is planning to renovate Cluster D, the neighboring building to Cluster C, to accommodate new programs in trades education, including workforce development credentials in welding, electrical systems, and heating-ventilation-and-air-conditioning (HVAC).
Quotes
"At Nassau, we pride ourselves on making education and technology more accessible to all students," said Dr. Maria Conzatti, chief administrative officer of Nassau Community College and 1986 graduate of the Garden City, New York campus. "Modern facilities thoughtfully designed to support hands-on learning and innovation will foster our ability to shape the Long Island workforce."
"The county is honored to have played a pivotal role by providing the necessary funding to bring this cutting-edge facility to fruition," said Nassau County Executive Bruce Blakeman. "This investment in the next generation of leaders is a testament to the collaborative spirit between local government and academia. Congratulations to the college administration, faculty and students on this remarkable accomplishment."
"As a physician, the importance of a STEM education is something in which I place great value," said Dr. Jorgé L. Gardyn, MD, FACP, chairman of the Nassau Community College Board of Trustees. "Many of the most pressing global challenges, such as public health crises, climate change, and energy sustainability, require solutions rooted in STEM disciplines. This state-of-the-art facility will provide our college students with invaluable hands-on experience."
STEM degrees have seen unprecedented demand over the past decade from students and industry. "The STEM building will support the college's continued work to deliver an innovative liberal arts and professional curricula that nurtures foundational laboratory skills," said Dr. Genette Alvarez-Ortiz, acting vice president of academic affairs. "The college's laboratories, computer labs and software will replicate the workspaces our graduating seniors will soon enter."
"We are pleased to contribute NV5's technical and design expertise in advancing NCC's goals of enhancing their students' learning experiences, providing faculty with state-of-the-art facilities, incorporating timeless design aesthetics while improving energy efficiencies throughout the Cluster C facility, and increasing building safety and reliability," said Scott Hoffman, Director of Architecture at NV5.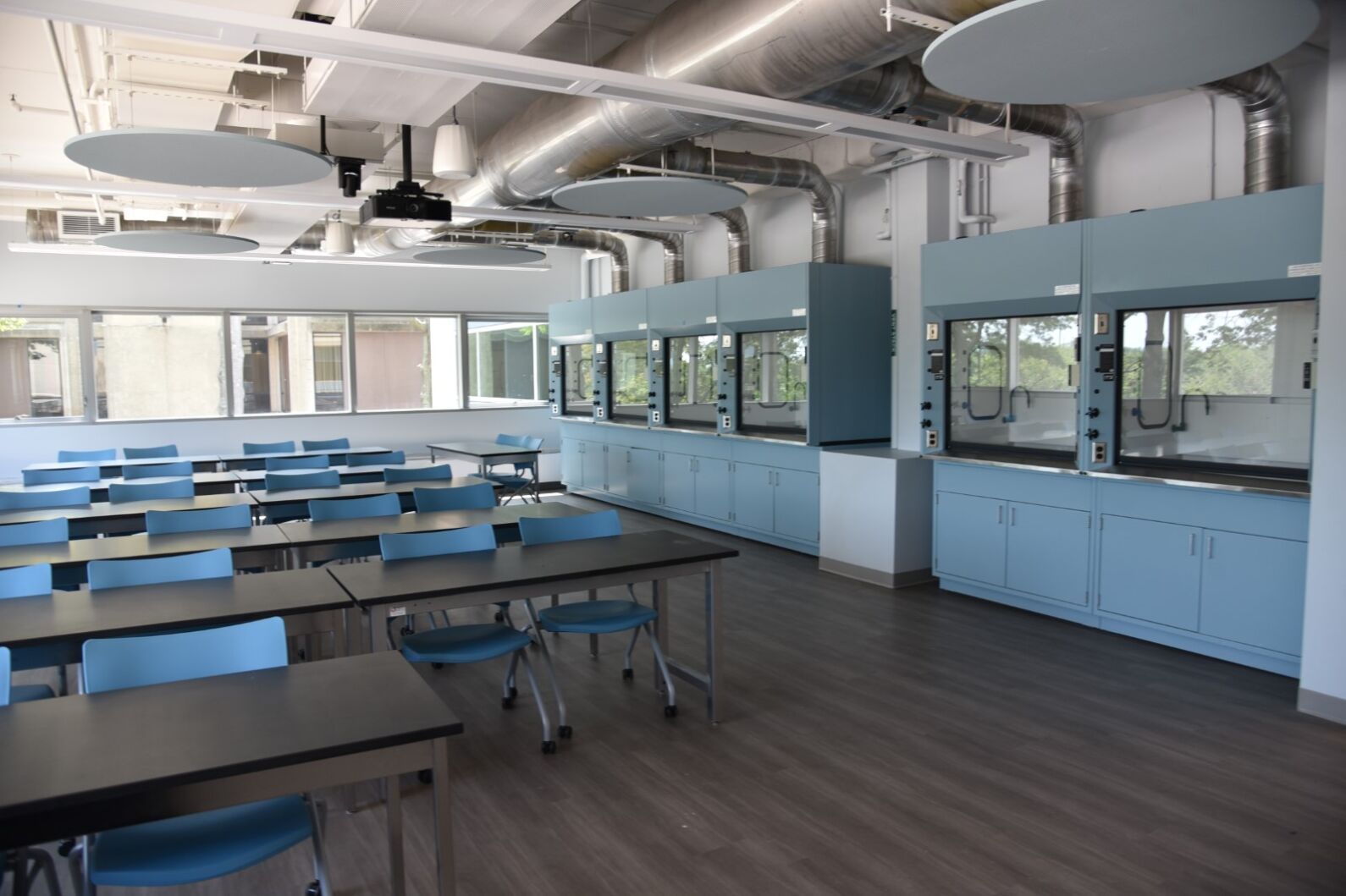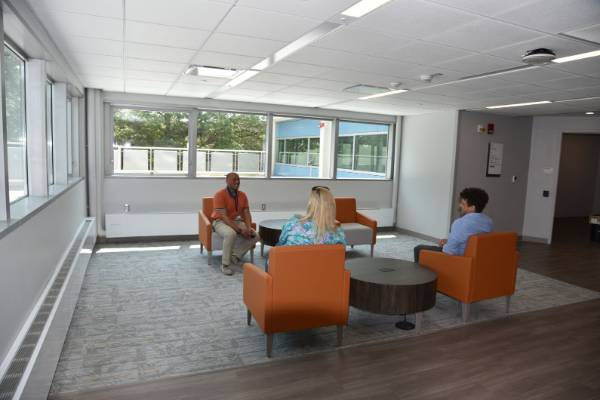 About Nassau Community College | State University of New York
Nassau Community College, a campus of the State University of New York, provides a comprehensive public college experience designed to transform lives through higher education. Serving 14,000 full-time, part-time and continuing education students, NCC offers more than 80 programs that lead to the associate's degree or certificate. Through on-campus and online offerings, the College educates local and international students, and boasts 162,000 alumni. Situated on 225 acres in Garden City, Long Island, the college grounds reside in historic Nassau County, one of the most desirable locations to live in the United States and an epicenter for business and careers. Since 1959, NCC has earned a nationwide reputation for academic excellence, affordability, and ease of transferability to four-year schools.
Media Contact: Lindsey Angioletti | lindsey.angioletti@ncc.edu | C: (516) 320-0695
ncc.edu/newsreleases
Ref:2283.11/16/23/53