For Release: Immediate, November 14, 2022
Nassau Community College Professor Dr. Leonardo Falcón
Appointed Fellowat SUNY's Hispanic Leadership Institute
Garden City, NY – Dr. Leonardo Falcón, Nassau Community College Professor of History and Latin American Studies, has been selected as one of nine emerging Hispanic/Latinx leaders by SUNY's 2023 Hispanic Leadership Institute (HLI).
A program within the State University of New York (SUNY) Office of Diversity, Equity and Inclusion, HLI is a rigorous six-month experience for SUNY leaders of Hispanic descent that provides an opportunity to further develop higher education leadership skills and proficiencies. HLI fellows will participate in training sessions and webinars, engage in conversations with national and statewide Hispanic leaders, and use personal assessment tools. HLI creates a pipeline for professional opportunities across SUNY, and ensures alumni are networking and receiving ongoing support and mentorship.
Dr. Maria Conzatti, NCC Interim President, said, "Nassau Community College was recently recognized as one of the top 100 institutions in the nation for Hispanic students. More than 25 percent of our student population is Hispanic/Latinx. Supporting a diverse and inclusive community is a core value at NCC, and we are proud that Professor Falcón will study at the institute and bring his new-found knowledge back to the College."
Valerie Dent, SUNY Interim Chief Diversity Officer, said, "Uplifting our Hispanic/Latinx faculty and staff is crucial as we navigate ways to better support their professional goals. The Hispanic Leadership Institute puts our faculty and staff first, where they can not only feel confident in their growth as leaders, but also set an empowering example to our students of what they, too, can accomplish. The Office of Diversity, Equity and Inclusion is proud to continue HLI and assist in the development of new Hispanic/Latinx leaders within SUNY."
Dr. Leonardo Falcón, NCC Professor, said, "I am a huge proponent of the Rooted Engagement approach to instruction. This approach turns us into effective facilitators of students' success. Only by sincerely embracing our students' dreams as a reflection, continuation, and realization of our own, can we honestly advocate for equity, equality, social mobility, and the fulfillment of their plans. I am honored to be selected as a SUNY Leader and look forward to working with my fellow leaders."
For more information about the SUNY Hispanic Leadership Institute, visit http://www.suny.edu/hli. Photos and biographies for the 2023 fellows are available here.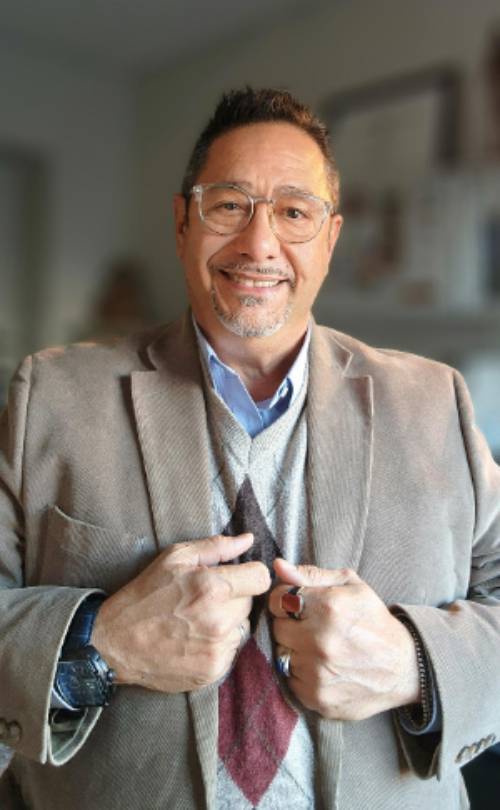 About Dr. Leonardo Falcón
Dr. Leonardo Falcón has been teaching History and Latin American Studies at Nassau Community College since 2019. At NCC, he coordinates the College's Hispanic Serving Initiatives and other projects benefiting the Latinx community. Dr. Falcón also serves as the advisor to the Student Organization of Latinos and chairs the International Education Committee of the Faculty Senate. As such, he organizes numerous panels and workshops aimed at sensitizing the College community on the contributions and challenges of Hispanic/Latinx students. Dr. Falcón has over 20 years of experience organizing and managing educational and cultural programs at the local and statewide levels.
Dr. Falcón was born and raised in Cuba and came to the U.S. in 1994. In 2000, he earned a B.A. in Cultural Anthropology from the University of North Texas with a concentration in Mayan history and cultural traditions. In 2002, Dr. Falcón obtained an M.A. in Latin American and Caribbean Studies and in 2019 a Ph.D. in Latin American History from Florida International University.
About Nassau Community College

Nassau Community College, a campus of the State University of New York, provides a comprehensive public college experience designed to prepare students to start, and continue, their successful journeys through higher education. Serving 14,000 full-time, part-time and continuing education students, NCC awards 67 associate degrees and 25 certificates. Through on-campus and online offerings, the college educates local and international students, and boasts 168,000 alumni. Situated on 225 acres in Garden City, Long Island, the college grounds reside in historic Nassau County, one of the most desirable locations to live in the United States and an epicenter for business and careers. Since 1959, NCC has earned a nationwide reputation for academic excellence and ease of transferability to four-year schools.
Media Contact: Lindsey Angioletti | lindsey.angioletti@ncc.edu
C: (516) 320-0695
ncc.edu/newsreleases
Ref:2224.11/14/22/55