NEWS RELEASE
Immediate: November 7, 2018
The NCC Cultural Program Presents:
What are You Doing, Sir? This is the Future of Our Country!
Ana Maria Archila
November 19
Garden City, NY — On September 28, 2018, in Washington, DC, Ana Maria Archila made national headlines as one of two women, both survivors of sexual violence, who confronted U.S. Senator Jeff Flake in an elevator as he was getting ready to support the Supreme Court nomination of Brett Kavanaugh. "What are you doing, sir? This is the future of our country!" she said.
What Are You Doing, Sir? This is the Future of Our Country!, describing Archila's experiences, will take place twice on Monday, November 19, once at 2:00pm, and then again at 3:30pm, in Room 252/253 of the College Center Building.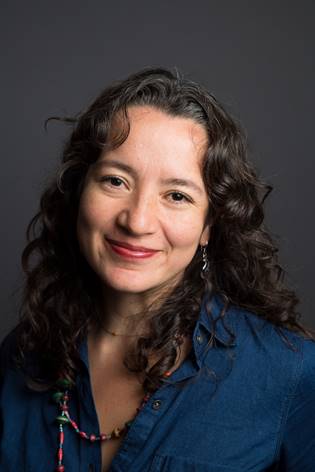 The moment in which Archila confronted Senator Flake in the elevator was decades in the making. Archila had never told her father she was sexually abused as a child. On the day of her confrontation with Sen. Flake — with the video going viral — she shared her story with him.
Archila, Co-Executive Director of the Center for Popular Democracy, is a national voice for racial and economic justice, immigrant rights and building people power in order to transform our country into one in which we can all live with dignity. A 39-year old native of Colombia, Archila believes that when "regular" people take action, especially when they take action together, they can change this country.
What Are You Doing, Sir? This is the Future of Our Country! is free, open to the public and accessible to the disabled. Please note that priority seating will be given to NCC students and employees. For more information about the program, call 516.572.7148.
Media Contact: Kate Murray 516.572.0611; kathleen.murray@ncc.eduncc.edu/newsreleases
About Nassau Community College
Nassau Community College is an institution where more than 19,000 full-time, part-time, Workforce Development and continuing education students start and continue their successful journey through higher education. More than 70 fields of study are offered on a 225-acre campus located in the center of Long Island. As the largest single-campus two-year college in New York State SUNY System, Nassau Community College maintains a national reputation for excellence. For more information, visit www.ncc.edu.
Ref: 2066.11/7/18/150