Center For Workforce Development Training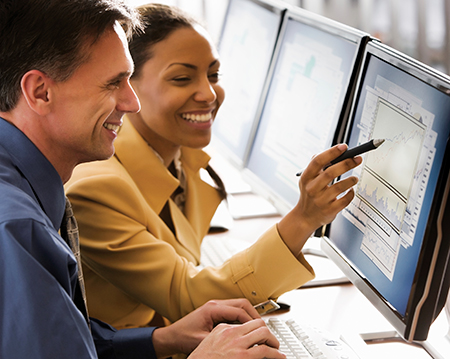 Enhance your employees' skills through training programs provided by subject specialists and experienced professionals from Nassau Community College's Center for Workforce Development. We offer workforce training programs that will help your employees grow and your business thrive. Courses can be offered conveniently onsite at your location or on our beautiful campus. They can also be scheduled to meet the needs of your business and incorporate both credit bearing and non-credit courses.
Benefits of Workforce Training
Value: Affordable programs that stretch your training dollars
Quality: Outstanding NCC faculty and consultants provide quality instruction
Convenience: Training at your site or in our accessible on-campus classrooms, conference rooms and state-of-the-art labs
Flexibility: NCC accommodates your training schedule, whether day or evening, weekday or weekend
Customization: Collaboration with our outstanding faculty and consultants develop targeted programs customized for your workforce and business
Personal Service: Program instructors and CWD staff coordinate efforts with you throughout your training program
Effectiveness: Efficiently enhance you staff's skills with a wide variety of proven training programs focused to meet your needs
Workforce Training Course Offerings


Click Here
For more information on our Training Course Offerings, please contact Center for Workforce Development
Phone: 516-572-7487
Email: ced@ncc.edu.