Language Center
The Language Center offers non-credit courses in English Language Skills, foreign languages, and American Sign Language (ASL) for students who wish to improve their language skills.
The Language Center is proud to offer all registered students the use of our computer lab located in Building F, Room 310.  The lab has both English and foreign language software to support the classroom experience.  To utilize the computers students should go to the office located in room F 309 to sign in. Be sure to take advantage of this effective educational resource! 
Summer 2015 Session
Why not round out your summer with a class at our Language Center? Along with fun at the beach, barbecues, picnics, and parades, you can take a Foreign Language, American Sign Language, or English Language course for your enrichment. Returning English Language students and Foreign Language students may come to our office in F 309 or mail in a completed and signed form with a payment. New English Language students should contact us to make an appointment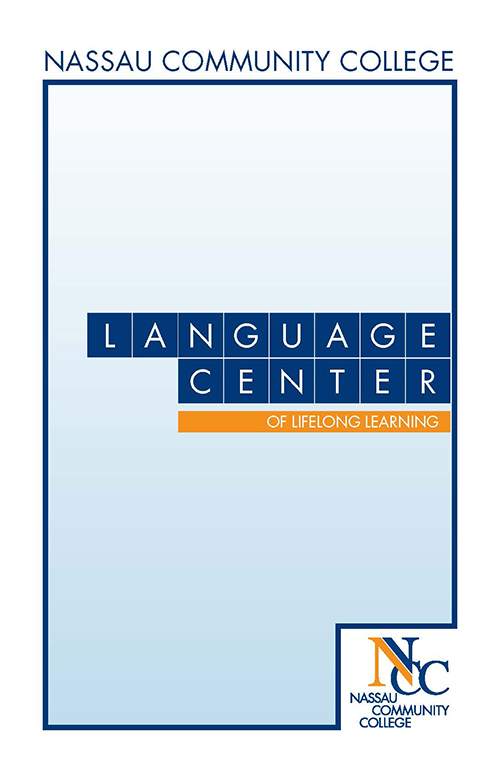 ---
NCC's Language Center of Lifelong Learning English Language Skills classes are specifically designed for non-Native English speakers. New English Language students or students who have not attended our English classes for 1 year or more should make an appointment so we can asses your skills and place you into the correct class level. English Language classes are designed to meet different student needs. The core curriculum includes: English Language Skills, levels 1-4. In addition to our core classes, English language students may take elective classes
The Language Center is proud to offer a variety of foreign languages for study as well as American Sign Language. Foreign Language courses are taught to groups at different levels of mastery, guiding students in speaking, reading, writing, and listening to the language as well as in developing a familiarity with important customs, cultures, and traditions of the countries in which the languages are spoken.