First-Year Experience

Engage! Enrich! Empower!

At Nassau, it's all about community: connecting with classmates, professors, clubs, sports, campus services, and other resources that will enrich your college experience. NCC's First-Year Experience (FYE) program is one of the best places to make those connections. Our common reading for 2017-2018 (Laura Bates' Shakespeare Saved My Life: Ten Years in Solitary with the Bard), "Conversations About College" workshops, campus-wide Day of Service scheduled for April 19, 2018, and FYE blog ("What's Up, NCC?") all offer paths to community on campus.

So be good to yourself!  Browse this link and learn more about FYE programs and opportunities. Take advantage of all that's available. You'll learn plenty, meet interesting people, and have a great time too!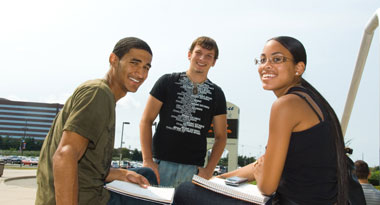 First Year Experience (FYE) Day of Service
Looking for a way to touch the world (and maybe make it a little better)?  Join members of the NCC campus community on Thursday, April 19, 2018 for the First Year Experience program's Day of Service.  There will be more than forty service projects taking place on the Nassau campus that day--everything from food and clothing drives to fund raisers, charitable auctions, environmental activities, and campus beautification projects.  It's a great opportunity to do something important for others.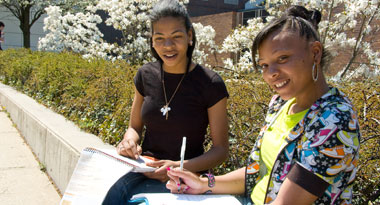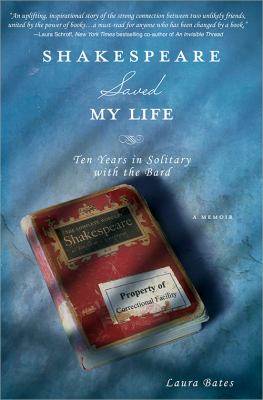 Just as Larry Newton, one of the most notorious inmates at Indiana Federal Prison, was trying to break out of jail, Dr. Laura Bates was trying to break in. Now, a decade later, her Shakespeare in Shackles program has been lauded by academics and prison communities alike. In this profound illustration of the enduring lessons of Shakespeare through the ten-year relationship of Bates and Newton, an amazing testament to the power of literature emerges. But it's not just the prisoners who are transformed. It is a starkly engaging tale, one that will be embraced by anyone who has ever been changed by a book.
Conversations About College

A new school, a new routine, new friends, new freedom, new choices—college produces tons of changes in students' lives. The First-Year Experience program's "Conversations About College" workshops offer practical advice about handling these changes and challenges.

Whether it's managing your time effectively, becoming a better test taker, finding the right career, working with your professors, or making smart decisions about alcohol or sex, you'll come away from "Conversations" workshops with strategies, solutions, and food for thought.
Monday, January 29,

9:30am - 10:45pm, Transfer Pathways by Molly Ludmar, CCB 252/253

Tuesday, February 06,

11:30am - 12:45pm, Maintaining Good Emotional and Physical Health by Mary Ann Snow, T 11

Thursday, March 01,

11:30am - 12:45pm, What's in it for you? Careers in Nursing and Allied Health by Barbara McFadden, CCB 252/253

Tuesday, April 17,

11:30am - 12:45pm, Social Media Uses by Gina Sipley, CCB 252/3