Welcome new and returning students to NCC!


View All Available Scholarships
click here
The Spring 2016 Scholarships are now available! Click the link below to view scholarships.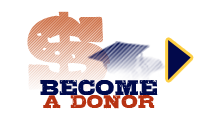 Students can apply for college-wide scholarships directly online.
The College-Wide Scholarship System is now available for review.
To view all scholarships available please Click Here.
Criteria varies for each scholarship award.
Please review the information and apply on a timely basis.
In the event that no eligible applications are received, the donor may choose to modify the scholarship criteria.  In this event, scholarship requirements will be updated the week of March 12th and the deadline for those scholarships will be extended until March 17th.  Check back during that week to determine if there are additional scholarships for which you might be eligible.  
Scholarship Informational Workshops:                                            

Evening Workshop:
Tuesday February 9, 2016
5:30 pm - 6:30 pm
Location:  TBA

Day Workshop
Thursday, February 11, 2016
11:30 am - 12:45 pm
Building G221

Contact Us

Frequently Asked Questions
---
Getting Started:
You can view scholarship information on our website
If you would like to apply for any college-wide scholarships, you will need to sign up for an account:
Click Sign Up at the top of the page
Enter your NCC email address and a password of your choice
Important: The NCC email is used to retrieve your Banner data -- it is important that you use only your NCC email
Follow the directions to create the account
 General Application:
Once you log in, you will see your General Application

It contains information to be used for all scholarships you choose to apply for
You must supply the requested information on the Personal Information tab
The Student Record tab contains data imported from Banner and cannot be updated
Q: How can I save my transcript as a file that I can upload on the General Application?
A: Log onto your Banner account and view your academic transcript.  Save the transcript as a web page using one of the below instructions:

Windows Users:  Press CTRL+S.  Under "Save as Type" make sure "Webpage, Complete" is selected and name the file before saving.  Be sure to note where the file is saved so you can find it to upload.
Mac Users:  Press Command+S.  Under "Format" make sure "Page Source" is selected and name the file before saving.  Be sure to note where the file is saved so you can find it to upload.
Q: Need to update your personal information on Banner?
A: Please email us at: scholarships@ncc.edu to find out how to update your Banner record 
 Opportunities Page:
Scholarships are listed on the Opportunities Page
You will see a list of scholarship opportunities listed on the Recommended tab
These opportunities are based on:

Personal information entered by the student in the system
Information imported from Banner on the student record
Important
Please read through each scholarship opportunity to determine which one(s) you qualify/decide to apply for.
You may apply for all scholarships for which you meet the qualifications.
Select the Scholarship Opportunity
Complete the Supplemental Questions
Upload your essay into the area provided
Submit your application
Q: Applying for a scholarship that requires a letter of recommendation?
A: Please contact the professor before you supply his/her email address

Q: Applying for a scholarship that requires a letter of verification for a student club or volunteer opportunity?
A: Please request a letter from the appropriate person, scan it, save it as a .pdf, and upload it

Q: Will I be notified if I win a scholarship or award?
A: Applicants should check the website approximately ten weeks after the deadline dates to determine if they won a scholarship.  Winners will be invited to the NCC Awards Ceremony. 
---
Have general questions regarding the NCC Scholarship Program or would like to become a Donor?
The NCC Foundation (364 Rice Circle, One Education Drive, Garden City, NY 11530)

Colleen O'Hara
Scholarship Coordinator
Phone: (516) 572-0670 Ext. 25471
Fax:  (516) 572-0604
Email: scholarships@ncc.edu

---
Thank you Bethpage Federal Credit Union for your support regarding the implementation of our new and innovative online scholarship program.