NEWS RELEASE
Immediate: February 1, 2019
Nassau Community College/Long Island Volunteer Center 25th Annual Prom Boutique Collection Underway
Drop-Off Locations Through March 3rd Across Long Island
Garden City, NY — With spring just around the corner, now is the perfect time for the women of Long Island to donate fancy dresses, shoes and accessories to the Nassau Community College/Long Island Volunteer Center 25th Annual Prom Boutique. The donation drop-off deadline is Sunday, March 3rd.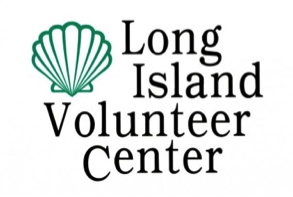 Each year, the Long Island Volunteer Center, in conjunction with the Fashion & Marketing Department at Nassau Community College, collects new and gently-used prom dresses, bridesmaid dresses and accessories (including dressy shoes, evening bags and costume jewelry) to assist thousands of young Long Island women in need to attend their prom, awards ceremonies or graduation.
The program, which relies heavily on the donation of dresses and accessories (we're especially in need of sizes 16-28), is made available at no cost through the outreach efforts of high school guidance counselors, at-risk youth agencies, group homes, churches and other community organizations that benefit youth. Nearly 100 area businesses, numerous local organizations and hundreds of individuals volunteer their time and provide necessary funding and resources annually. Monetary donations are greatly appreciated to help offset the costs of this charitable, volunteer-driven initiative at www.livc.org/prom.
The following provides a list of collection sites located throughout Nassau and Suffolk Counties, including dates and times of when donations can be dropped off. A call for donations will be made on social media via #GetHerToProm.
Donation Sites
Grace Evangelical Lutheran Church
1294 Bellmore Avenue
Bellmore, NY 11710
Sun, March 3 (12-1:30p)
Westy Self-Storage
4049 Jericho Turnpike
East Northport, NY 11731
During regular hours through Sat, March 2 (Mon-Sat, 8a-6p; Sun, 11a-4p) & Sun, March 3 (11a-1p)
AT Stewart Exchange
109 11th Street
Garden City, NY 11530
During regular store hours through Sat, March 2 (Tues-Fri, 10a-4p; Sat, 12-4p; closed Sun-Mon)
The Cathedral of the Incarnation
50 Cathedral Avenue
Garden City, NY 11530
During regular hours from Feb 19 – March 2 (Mon-Fri, 9a-4p; Sat, 9a-12p) & Sun, March 3 (1-3p)
Susan Hanover Designs
340 Wheatley Plaza (Northern Blvd & Glen Cove Rd)
Greenvale, NY 11548
Sun, March 3 (11a-1p)
CYO of Long Island
20 East Cherry Street
Hicksville, NY 11801
Mon-Fri, 9a-4p through March 1st
Westy Self-Storage
2400 Marcus Avenue
Lake Success, NY 11020
During regular hours through Sat, March 2 (Mon-Sat, 8a-6p; Sun, 11a-4p) & Sun, March 3 (11a-1p)
F.J. Neil Co. Inc.
1064 Route 109
Lindenhurst, NY 11757
Feb 25-28, (9a-5p) & Mar 4-8, (9a-5p)
Just West of Wellwood Avenue
Americana Manhasset Concierge
2060 Northern Blvd.
Manhasset, NY 11030
Sun, March 3 (12-2p)
St. Anthony's High School
275 Wolf Hill Road
Melville, NY 11747
Sun, March 3 (11a-1p) – park in back and follow signs
Somerset Gardens Senior Living
150 Sunnyside Boulevard
Plainview, NY 11803
Sun, March 3 (11a – 1p)
St. Paul's Evangelical Lutheran Church
309 Patchogue Road
Port Jefferson Station, NY 11776
Sun, March 3, 12-1:30p
Bee Reporting Agency
55 Maple Avenue
Rockville Centre, NY 11570
Sun, March 3 (11a-1p) – main lobby, front entrance

Junior League of Long Island Thrift Shop
1395 Old Northern Boulevard
Roslyn, NY 11576
During regular store hours through Sat, March 2 (Tues-Sat, 10a-6p; Sun, 12-6p; closed Mon); Sun, March 3, 12-2p
The Prom Boutique was created at the Junior League of Long Island in 1995 and was added to the array of community service projects at the Long Island Volunteer Center in 1999. Nassau Community College has been involved and hosted the event for the past 15 years. Students in the Fashion and Marketing Program create a pop-up retail store to host the event. The event enables students to apply the marketing, retailing and visual display concepts they learn in the classroom to create a major event benefitting the community. More information about this program is available at 516.564.5482 or longislandvolunteercenter.org.
Media Contacts
LIVC - Diana O'Neill - Phone: 516.382.3674
dianaoneill@longislandvolunteercenter.org
NCC - Kate Murray - Phone: 516.572.0611
kathleen.murray@ncc.edu
About Nassau Community College: Nassau Community College is an institution where more than 19,000 full-time, part-time, Workforce Development and continuing education students start and continue their successful journey through higher education. More than 80 fields of study are offered including Marketing, Retailing, Fashion Buying & Merchandising, Fashion Design and Interior Design. As the largest single-campus two-year college in New York State SUNY System, Nassau Community College maintains a national reputation for excellence. For more information, visit www.ncc.edu.
About the Long Island Volunteer Center: The LIVC is the resource center for volunteerism and community service initiatives throughout Nassau and Suffolk counties. Established in 1992, LIVC operates year round and collaborates with corporations and community organizations to address the needs of Long Islanders. A legacy Points of Light Volunteer Center since 1992, LIVC is an affiliate of the HandsOn Network since 2008, connecting agencies seeking volunteers with individuals and groups looking for ways to serve their communities. In 2011, the LIVC was designated by New York State as a Regional Volunteer Center. For more information, visit www.longislandvolunteercenter.org.