NCC refund disbursement program 
The new NCC refund disbursement program is underway!  Make sure your address is current with the NCC Registrar, then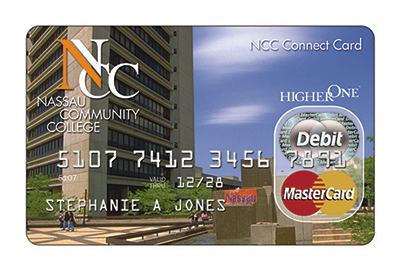 look for a bright green envelope to arrive in the mail.
Once you receive your card, you must select your refund option immediately at http://nccconnectcard.com and click Get Started so we can be sure that your refund gets to you in a timely manner.
Your 3 options include:
Activating the NCC Connect Card & using OneAccount


Direct deposit to an existing bank account


Receiving a paper check mailed to your address
If you need assistance in activating your NCC Connect Card, please contact Higher One at http://nccconnectcard.com or call 1-877-772-7647.